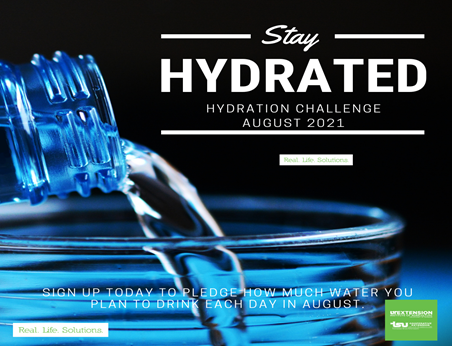 Check Back in July for 2022 Challenge
No time like this hot week to start drinking more water. Are you getting enough water? During the month of August make a pledge to drink more water. It easy, fun and a great way to get motivated. You can join the Facebook group and just get weekly emails up to you.
Visit the link to sign-up for the challenge:
Next, please join the Benton County Hydration Challenge UT-TSU Extension Benton County Facebook Page.
Please use this link:
https://www.facebook.com/groups/875410393074778
If you have question please contact Heather Smith @ hdeckard@utk.edu